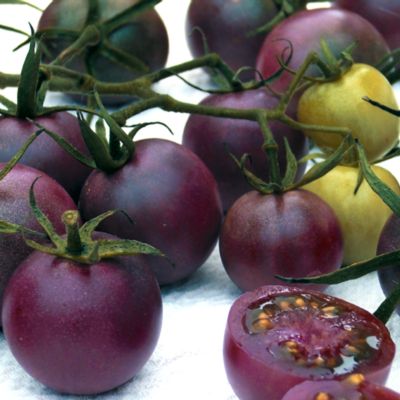 This year I have just a few things planned for the garden. To eat, I am planting tomatoes on the trellis next to the clematis, among a bed of basil and tomatillos. I am planting early, indeterminite (tall growing) vines. San Marzano paste tomatoes for canning and drying, and black cherry tomatoes for the kids to pick and eat. Tomatillos are for making verde sauce for my son, and my husband gets some early hot peppers, perfect for our cooler climate (Padron Peppers). I bought all my veggie seeds at anniesheirloomseeds.com which has a wonderful open-pollinated selection and doesn't charge too much for shipping.
Yesterday my family and I picked out flowers to surround the chicken run: morning glories, moon flowers and and fragrant sweet pea. We also bought cilantro to grow right away in a container. Kmart was having a wonderful "buy one get one free" sale on their seeds which is worth checking out.
I can't wait to get planting! Today is a dreary rainy day, but the maple sap is boiling away on the stove and I have a pile of peat pots waiting on the counter. Of course, it's still a bit to early here to start anything but cold weather crops -- but I am going to start a tray of cilantro today in an old salad container. Honestly -- I love my supermarket, but rather despise the fact that package all the salad inside these huge containers. Plastic bags would work fine, too! But I have found a great use for these containers -- seed starting. I use them every year before recycling them.