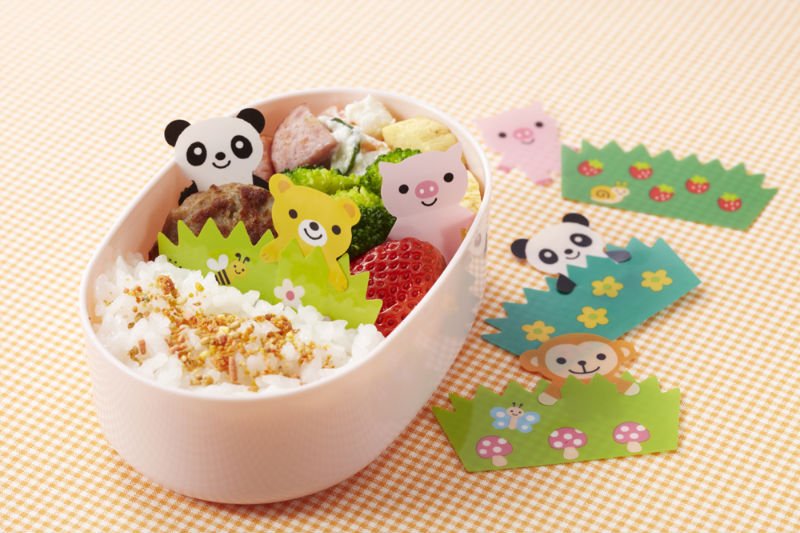 Well, it's official. After gazing at various bento images over the last 6 months and experimenting a little with my son's school snacks, I have caught the Bento Bug. Lucas will be going to all-day kindergarten next year, and I want to make sure he'll be eating a full nutritious lunch to keep him going. But he's an active, talkative soon-to-be 5 year old. What to do? BENTO!

With his birthday coming up in two weeks, I have decided now is the perfect time to take the plunge and bought an arsenal of Bento supplies, starting with the boxes themselves. I spent a lot of time at various internet stores like amazon and specialty shops, but settled on a great little Japanese storefront on ebay, http://stores.ebay.com/SAKURA-ZAKKA-SHOP?_trksid=p4340.l2563. I got him a pokemon box and sweet bear box, as well as little egg molds, rice ball molds, and food dividers shaped like animals and vegetables. I also bought a set of alphabet picks, so I can spell out some words -- perfect for a little boy learning to read!
I am so excited. I know this will take some more time than a quick sandwich and an apple but I also have faith that a lot more of my efforts will end up in his tummy, making for a happier boy at the end of the day, and thus a happier me.
In Japan, bento boxes are expressions of a mother's love to her child. I intend to take this to heart. I bought the various decorations and boxes so that the meal will look different and exciting every day, also inspiring more excitement when he opens his lunch... And I was careful to get shapes and boxes that my son will enjoy.
I bought a t-tiered blue bento box for my husband, too, who has finally been remembering to take meals to work for the last few months. This should make it even easier for him, too :)